Topics 2013
The 16th Asia-Pacific Rally took place in Okinawa
The 16th FICC Asia-Pacific Rally was held from 12th to 14th October at the Azalea Eco Park in Higashi village, Okinawa, organized by Japan Autocamping Federation. The rally was joined by sic countries , i.e. Japan, Taiwan, Korea, China, Portugal and Finland. Especially from Taiwan which is located very close to Okinawa, there was a big delegation of not less than eighty persons sent by CAROC and FCCC. During the rally period all the participants enjoyed the traditional culture and natural beauties of the tropical island as well as the delicious food and cordial hospitality provided by Okinawa people.
The Commission Meeting
The Commission had a meeting on 13th October 2013 at the conference room in Tsutsuji Eco Park, Higashi Village, Okinawa on the occasion of the 16th Asia-Pacific Rally.
It was announced that the 17th Asia-Pacific rally would be held at Taipei Hua Zhung Campsite from 9th to 13th October 2014 organized by CAROC. The camp site is located at a river side park in the middle of Taipei City, surrounded by natural beauties and historical relics. During the rally there will be a lot of activities, such as riverside concert, Taipei city tour, Taiwan folk art show, National Day soiree, river cruise. After the rally interested campers can take part in the post rally which will visit the eco farm in Hakka village, the Mona Rudao memorial park in native Taiwanese area and Chung Tai Chan Monastery, the most famous monastery.
During the meeting Mr.Akase declared to step down from the position as Secretary General of the Asia-Pacific Commission and expressed his deepest thanks to all the members present for their strong support and warm friendship for many years. After a round of applause it was decided to abolish the position since the Commission has been now well-matured.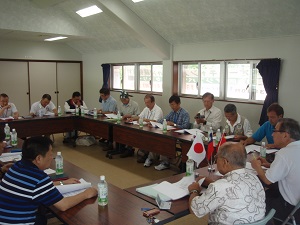 Honoray Member of F.I.C.C.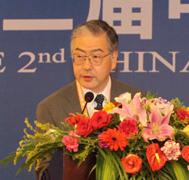 Mr.Kazuhiro Akase, Secretary General of Asia-Pacific Commission, was nominated as Honoray Member of F.I.C.C. by the general assembly on August 10 in Slawa/Poland. Mr.Akase was elected as member of the F.I.C.C. Council in Pulversheim/ France 1993. Since then he had been active as F.I.C.C. Council Member from 1993 to 2005 as well as Secretary General of FICC Asia-Pacific Commission from 1999 to 2013.
The 16th Asia-Pacific Rally will be held in Japan
In Okinawa, tropical southern island
The 16th Asia-Pacific Rally will be organized by JAC in Okinawa prefecture from 11(Friday) to 14 (Monday) October 2013. The rally venue is Tutuji (Azalea) Eco Park in Higashi village which is blessed with a rich and diverse forest resource in habited by precious flora and fauna. Okinawa's beauty was announced to the world when the 2000 summit meeting was held there.
Message from the Village Mayor
Auto Camp Guide 2013
A free copy for foreigners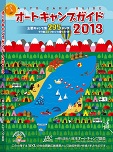 Japan Auto Camping Federation issued "Auto Camp Guide 2013" which includes details of about 300 campsites in Japan. In the guide some inscriptions are English such as designations of prefectures, towns and campsites. Also you can finde URL of the web site if campsites have it. If you wish to have one, please let us know your request along with your name and detailed address.In return we are glad to send one copy to you for your reference.
Japan Outdoor Day 2013 in Tokyo
Outodoor experience in the midst of the megapolis
The festival "Japan Outdoor Day 2013", organized by Japan Auto Camping Federation, took place at Tokyo's Yoyogi Park Event Square on April 6 and 7, 2013. In spite of spring storm, the event attracted more than eighty thousand visitors. Japan's most renowned manufacturers of outdoor gear set up the exhibition booths displaying their products. A lot of campsites participated in and appealed charming points of their camping grounds by distributing pamphlets or serving locally-brewed sake, farm products etc. Visitors could also enjoy a variety of entertainment including a rock-climbing, mountain-bike riding, an off-road run offered by Toyota on a specially prepared area annd so on. It is needless to say that there was a plenty of performance on the outdoor stage such as concert or auction of outdoor gear. So people could enjoy outdoor experiences in the midst of the megapolis.