Topics 2006
The 10th Asia-Pacific Rally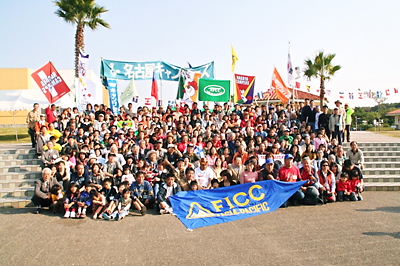 The 10th Asia-Pacific Rally (36th Japan Autocamping Rally) was held November 2-5, 2006 at Ryuyou Auto Camp in Iwata City of Shizuoka, Japan. It was attended by about 700 people, including 74 campers from overseas, who enjoyed making international friends and participating in various events for the four days. With great weather throughout the rally period, the campers were blessed with the early-fall sunshine during the day, and the wind was so calm that even the campsite's symbol, a great windmill stopped moving.
FICC Booth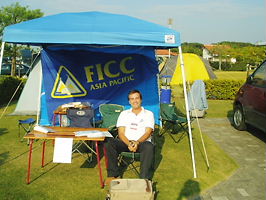 During the rally, a FICC booth was set up to serve visitors with wine and snacks as well as to sell original goods produced by the Commission.
Commission Meeting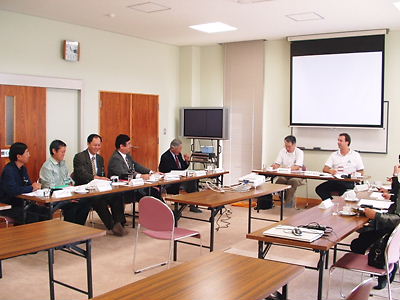 On November 3, the Commission had a meeting attended by each four members from Japan, Taiwan and Korea. They discussed about policies of activity in the Asia-Pacific region.There will be two rallies in near future:

(1)11th Asia-Pacific Rally
The 11th Asia Pacific Rally will take place in Tao-Yuan, Taiwan from 23 to 25 November 2007. The area is close to the international airport (Tao-Yuan). The detailed information will be given on the English version of the website: taiwancamping.com.

(2)74th International FICC Rally
KCCF will organize the 74th International FICC Rally in from 25 July to 4 August 2008 with General Assembly on 30 July. The rally will take place in Gapyoung in Gyounggi State. The main venue will be Jaraseom Islet Auto Campsite and the secondary venue will be Mt.Yeoninsan Auto Campsite. FICC president visited the rally venue and was convinced of the suitability. The post rally is planned to take place in Beijing, China from 7 to 13 August.
JAC introduces CCI

Japan Auto Camping Federation decided to introduce CCI (Camping Card International) as membership card from January 2007. CCI is an international ID card issued by F.I.C.C. which enables campers to take part in F.I.C.C. rallies, get discount service on the campsites that cooperate with F.I.C.C. Furthermore CCI is accompanied by an insurance which covers the legal liability for damage and/or personal injury to third parties during camping trips and a stay in a rented accommodation or hotel to a maximum amount of 2,500,000 Swiss francs per incident.
F.I.C.C. Challenge given to KCCF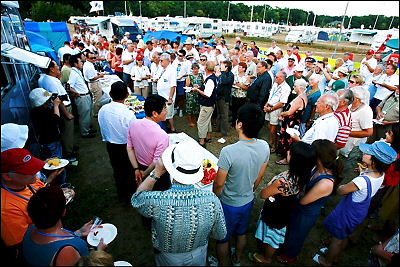 The 72nd F.I.C.C.International Rally took place from 27 July to 6 August in Wrocaw, a city located in southwestern Poland, joined by more than 1000 campers from 25 countries all over the world. KCCF participated in the rally with a big number of 46 campers and held a big reception in order to give publicity for their FICC rally planned for 2008. At the closing ceremony the Korean organization was awarded with the FICC Challenge which shall be given to the clubs and assotiations showing the highest number of participants multiplied by the distance from their home town to the rally. It was the second time for KCCF to receive this honorable prize after 2003.
FICC General Assembly to be held in Korea
The General Assembly of FICC was held on 2nd August in Wrocaw and decided that the FICC general assembly 2008 should be held in Gapyeong, Korea. This decision was epoch-making as it will be the first time in the history of FICC to have the general assembly in the Asia-Pacific region.
The 2nd Autocamping Symposium "Autocampingsites in the 21st Century"
JAC organized the 2nd Autocamping Symposium with the theme "Autocampingsites in the 21st Century--Launching an Autocamping Renaissance at Campsites--," to which managers of Japan's three most popular campsites were invited as panelists in order to confirm the realities and issues faced by campsites in Japan and discuss the possibility of development of autocamping in the 21st century.
"Outdoor 2006" in Tokyo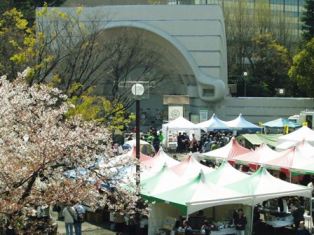 The event "Outdoor 2006", organized by Japan Auto Camping Federation, was held at Tokyo's Yoyogi Park Event Square on April 8 and 9, 2006. With cherry blossoms at bloom, the exhibition booths displayed camping products of Japan's most renowned outdoor manufacturers as well as camping cars and information on campsites. The event also included fun programs such as a log cutting competition, apple peeling contest, and cooking class. Visitors also enjoyed a dynamic Japanese drum concert and a joint performance of six sets of drum on the outdoor stage. In the "Camp Village," built within the event site, the camp instructors entertained guests with stone painting, nail art, apple baking, acorn craft, and so on.
Exhibition booth of FICC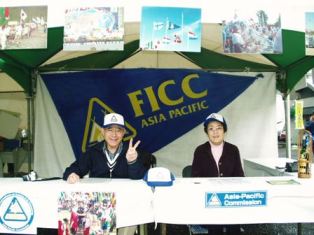 For the purpose of letting more people know about FICC, a FICC booth was set up at the event "Outdoor 2006" displaying photos of FICC Rallies on panels and distributing informational pamphlets.
"Auto Camp Guide 2006"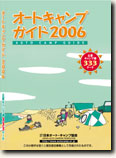 "Auto Camp Guide 2006"was issued by Japan Auto Camping Federation.In the guide the English inscriptions are provided for the names of prefectures, towns and campsites so that foreigners too can use it. Furthermore it shows the symbols for the services and facilities available at the various campsites which have been elaborated by F.I.C.C. The Commission distributed "Auto Camp Guide 2006" to all FICC Council Members, member clubs and associations as well as other international sectors.
New President of FCCC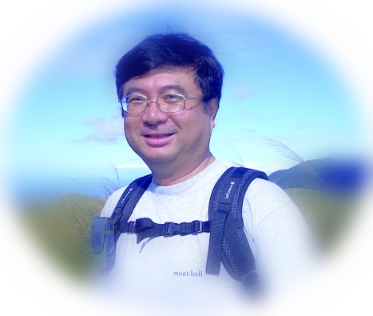 Formosa Camping and Caravanning Club elected Mr.Dean Chang as the new President effective January 1, 2006. Dean has participated in camping and caravanning activities for over twenty years. He has attended many FICC and Asia-Pacific Rallies. It is expected that he would further most contribute to development of his own club as well as Asia-Pacific Commission.