Topics 2012
The Commission Meeting in China
During the 15th Asia-Pacific Rally in Beijing
The Commission had a meeting on 16th September 2012 in Beijing during the 15th Asia-Pacific Rally. It was announced that the 16th Asia-Pacific Rally would be held in Okinawa prefecture, islands located between Kyushu and Taiwan from 8 to 10 October 2013. The rally venue is Eco Park in Higashi village which is blessed with a rich and diverse forest resource in habited by precious flora and fauna. Okinawa's beauty was made known to the world when the summit meeting was held here in 2000. The detailed information shall be issued on time, expecting many participants not only from Asian countries but also from other regions of the world. It was also decided that in 2014 the Asia-Pacific Rally would be held in Taiwan.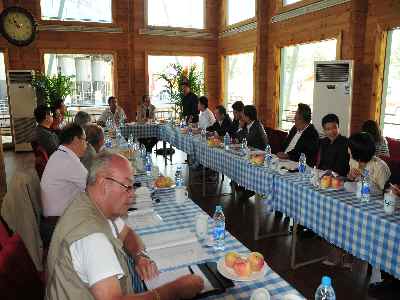 The 15th FICC Asia-Pacific Rally in China
Along with the First China National Rally
The 15th FICC Asia-Pacific Rally will be held from 14th to 17th September at Xiedao in Beijing, China, organized by the Asia-Pacific Commission of FICC. The rally venue totally covers an area of 420,000 square meters and has a wide range of facilities such as restaurants, hotels, cottages, exhibition center, amusement etc. On this extremely convenient place a lot of campers will get together from all over the word and enjoy a variety of entertainment programs. It will offer a unique experience both for foreign campers and a grat number of Chinese participants in the First China National Rally.
As a specific feature of this rally participants will be offered various types of accommodation including cottage, conference center room, hot spring room and farm house. Also you can select among six tour courses in Beijing during the rally as well as 6 Days tour on Hainan Island or 7 Days tour in Shanghai and Suzhou Hangzhou after the rally.
All in CARAVANING held in China
Messe Dusseldorf made thier debut in Beijing

ATC Show 2012, consisting of the duo-All in CAVARANING 2012 and All in TUNING 2012, accomplished its debut in Beijing at National Agriculture Exhibition Center on Aug 12th 2012 with great success. Jointly organized by Messe Dusseldorf (Shanghai) Co., Ltd and YASN International Exhibition Co., Ltd, the trade fair attracted 242 exhibitors of various tuning, caravanning brands and campsite management companies from home and abroad, showcasing the tuned cars, caravans and accessories on 20.000 square metres exhibition space in 10 halls and open grounds. 10,241 visitors and car enthusiasts visited this festival. Over 100 trade and mass media registered to report the event. A wide range of concurrent events, such as forums, conferences and games provided the exhibitors and visitors an interactive and relaxed atmosphere during the show. Also the concurrent All in CARAVANING Annual Conference 2012 received positive response from the participants and media. Over 20 RV and camping industry experts from the globe were invited to present their experience, insight and best practice and provide constructive advices for the future of RV and camping industry in China.
RVIA Visited and Communicated in China
On the afternoon of June 28, Richard Coon, president, Craig Kirby, vice president, Bruce Hopkins, vice president and Edward Han, Director of Asia Affairs from RVIA visited Beijing RV Exposition Center. After looking around the vehicles and camping park, the four talked with 21RV and representatives from RV and campground industry on the topic of enforcing the connection between RVIA and Chinese government and enterprises. Meanwhile, the standard of Chinese campgrounds was another hot topic during this visit.
According to Kirby, RVIA will stay in China for about 10 days. During this trip, they met government departments and enterprises such as Shanghai Tourism Administration, CTS, China Association of Automobile Manufacturers, Ministry of Transport of China (MOT), China Automotive Technology &Research Center (CATARC), Beijing ONYX, Centech, 21RV and so on. Since 2007, this is the fourth time that RVIA came to China.
Auto Camp Guide 2012
A free copy for foreigners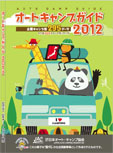 Japan Auto Camping Federation issued "Auto Camp Guide 2012" which includes details of about 300 campsites in Japan. In the guide some inscriptions are English such as designations of prefectures, towns and campsites. Of course web sites are also availabel if campsites have such.

If you wish to have one, please let us know your request along with your name and detailed address in order that we can send one copy for free.
Japan Outdoor Day 2012 opened in Tokyo
The biggest outdoor festival in Japan
The festival "Japan Outdoor Day 2012", organized by Japan Auto Camping Federation, was held at Tokyo's Yoyogi Park Event Square on April 7 and 8, 2012. With cherry blossoms in full bloom , the event attracted more than one hundred thousand visitors. Japan's most renowned outdoor manufacturers set up the exhibition booths displaying camping products. A lot of campsites participated in and distributed pamphlets to appeal charming points of their grounds.Visitors could also enjoy a variety of entertainments including an off-road run offered by Toyota on a specially prepared area, or "EyeSight" experience offered by Subaru which automatically stops a car in front of an obstacle without any manipulation by driver. Of course there was a plenty of performance on the outdoor stage. Also in the "Camp Village" built within the event site, the camp instructors entertained guests with smoked meat or wood work.
Visit to Japan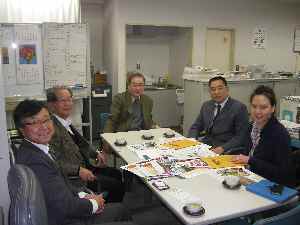 On 17 February the Chinese delegation under Ms.Millian Hu visited the office of Japan Autocamping Federarion in Tokyo so as to get various information about camping and caravanning, especially expertise how to design and manage camping grounds in which they are very interested since they are going to construct campsites of international standard in China. In this context, next day, they paid visit to Mobility Park, five-star campsite located on the Izu Peninsula, Shizuoka prefecture where they were very much impressed by the beautiful and convenient facilities as well as the excellent management of the camping ground. So the visit to Japan was extremely informative for the Chinese as expressed in Millian's statement, " We had the best experience this time and it would let us to speed up our project later".
New Chairman of the Commission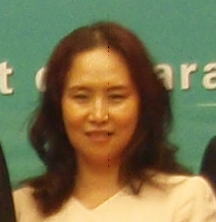 During the meeting held on 23 October 2011, Ms.Millian Hu, Vice President and Secretary General of Fortune Sports Club(FSC) from China was nominated as Chairman of the Asia-Pacific Commission effective January 1, 2012. Since the 15th Asia-Pacific Rally is planned to be held in China this year, she is expected to prepare it most effectively and give a significant meaning to the event which will be the very first opportunity in Chna.