Topics 2010
13th Asia-Pacific Rally was held in Taiwan
First participatin from China
The 13th Asia-Pacific Rally was organized by Formosa Camping and Caravanning Club (FCCC) from 11th to 15th November 2010 in Sansia Town, Taipei County, Taiwan. It is located about 30 minutes from the Taipei airport and about 40 minutes from Taipei City. The rally site is called "Queen Town Forest"and well designed for camping and leisure. For accommodation there are 12 caravans and 6 cabins which are fully equipped for convenience. The whole rally was run in a very professional way by members of FCCC. More than 400 participants enjoyed the rally full of entertainments including an opening parade, official dinner party and a number of private parties, interesting bus excursions and so on and so forth. Through these pleasant and cheerful activities people could deepen their friendliness, which is the main purpose of our camp meeting. It is particularly worth noting that the rally was joined by a person from China for the first time in the history.
The Commission Meeting in Taiwan
During the 13th Asia-Pacific Rally
On November 13, on the occasion of the 13th Asia-Pacific Rally in Taiwan, the Commission had a meeting attended by members from Japan, Taiwan, Korea and for the first time China. At the beginning of the meeting Mr. Dean CHANG, Chairman of the Commission, welcomed members to the meeting held in Queen Town Campsite and introduced Mrs. Millian HU, President of Fortune Sports Club as a new member of the Commission from China. During the meeting above all els it was decided that the 15th Asia-Pacific Rally in 2012 should be held in China which would have a very big meaning not only for the Asia-Pacific but also for the history of FICC.

35th Anniversary of Foundation
The Camping Association of the Republic of China
The Camping Association of the Republic of China (CAROC) marks its 35th anniversary of foundation this year. Mr.Der Min Chen, Presidento of CAROC took this opprtunity to host a celebratory feast at Gi-Pin-Yian Restaurant on 12th November. CAROC was established 1975 and joined F.I.C.C 1979 as second nation from Asia after Japan. Since then every year you have sent many members to FICC rallies and attracted people from all over the world. In 1991 it ornized the F.I.C.C. International Rally in Fulung. Furthermore this Association held three Asia-Pacific Rallies:
2nd Asia-Pacific Rally 1996 at the Wu-Lau-Ken Campsite, I-Lan County 7th Asia-Pacific Rally 2001 at the Lung-Men Riverside Camping Resort in Fulung 11th Asia-Pacific Rally at Wei Chuan Pushin Ranch in Taoyuan City

Der Min Chen
President of the Camping Association of the Republic of China
Outdoor 2010 opened in Tokyo
Traditional outdoor festival in Japan
The event "Outdoor 2010", organized by Japan Auto Camping Federation, was held at Tokyo's Yoyogi Park Event Square on April 10 and 11, 2010. With cherry blossoms in full bloom and blessed with fine weather, the event attracted about a hundred thousand visitors. Japan's most renowned outdoor manufacturers set up the exhibition booths displaying camping products. A lot of campsites participated in the event and distributed pamphlets and information on campsites. Visitors could also enjoy a dynamic Japanese drum concert performed by a woman team and a performance played by a junior high school brass band on the outdoor stage. In the "Camp Village" built within the event site, the camp instructors entertained guests with smoked meat or wood work.
China admitted to FICC
New member of the Commission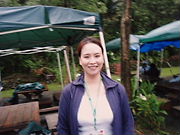 During the FICC council meeting held on 27 and 28 March in Brussel an Chinese organization named "Fortune Sports Club"(FSC) was approved as full member of FICC which is also automatically a member of the Asia-Pacific Commission. It is expected that FSC whose Vice President and Secretary General is Mrs. Millian HU, will dynamically develop and create a new stage in the history of camping and caravanning.
Auto Camp Guide 2010
A free copy for foreigners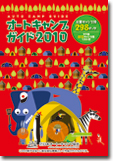 Japan Auto Camping Federation issued "Auto Camp Guide 2010" which includes exact data of about 300 campsites in Japan. In the guide the English inscriptions are provided for the names of prefectures, towns and campsites so that foreigners too can use it.

If you wish to have one, please let us know your request along with your name and detailed address in order that we can send one copy for free.
New President of FCCC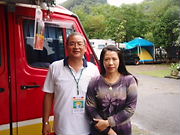 Formosa Camping and Caravanning Club (FCCC) elected Mr.De Yuan CHANG as the new President of effective January 1, 2010. He is expected to take leadership to organize the 13th Asia-Pacifc Rally planned to be held in taiwan this year.
New Chairman of the Commission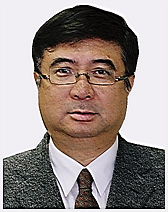 During the meeting held on 22 November 2009, Mr.Dean Chang, the former chairman of Formosa Camping and Caravanning Club, was nominated as Chairman of the Asia-Pacific Commission effective January 1, 2010. Dean has participated in camping and caravanning activities for over twenty years including FICC and Asia-Pacific Rallies. It is expected that he would further most contribute to the development of the Asia-Pacific region.